Skill level - Beginner


Supplies Needed:
DSB Flux HERE
Font used - Coneria Script

Open a new image size
600x250

Open the tube you are going to use
Pick a light color forground and a dark color for the background

I chose
Foreground - #cc8dbe
Background - #8d228a
Go to your materials and choose gradient - linear with these settings
(Choose the Gradient Foreground/Background
Just make sure the Angle and Repeats is set at 0

Don't worry about the Center/Focal Point settings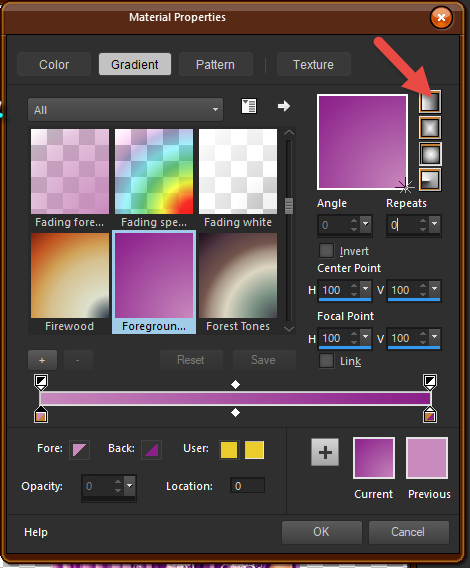 Flood fill your canvas with this gradien

Go to Effects - Plug-in - DSB Flux - Mosiac Ripple
with the settings as below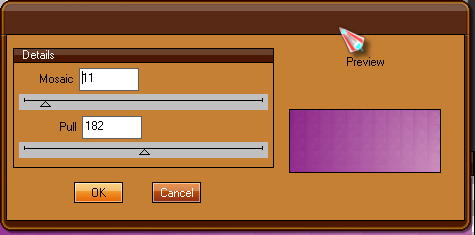 Apply again only using these settings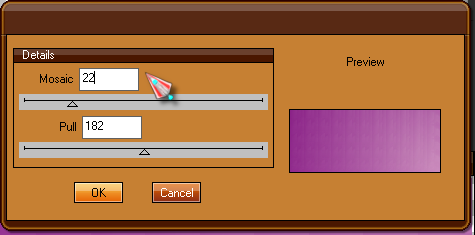 Staying on this layer

Go to Effects - Reflection Effects - Pattern
Apply with these settings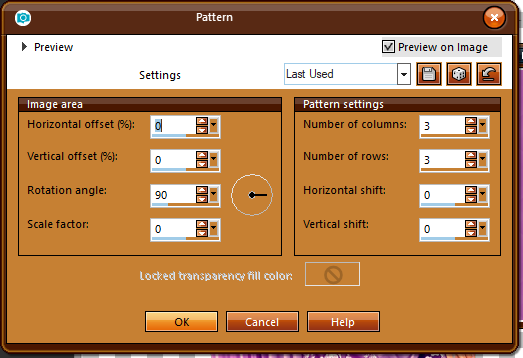 Go to Effects - Edge Effects - Enhance
Copy the tube you are going to use (I had to resize mine by 75 percent)

Paste as a new layer

I arranged mine to the left
Duplicate your tube
On the copy of your tube

Apply Blur- Gaussian Blue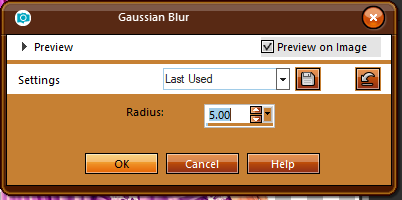 Now apply your blend mode at Soft Light - 100

Merge your tube down to the original

Add a new layer at the top of all other layers, flood fill with white

Select All - Float - Contract by 7, hit Delete, Select None.
Add a drop shadow 1, 1, 50 5 and color black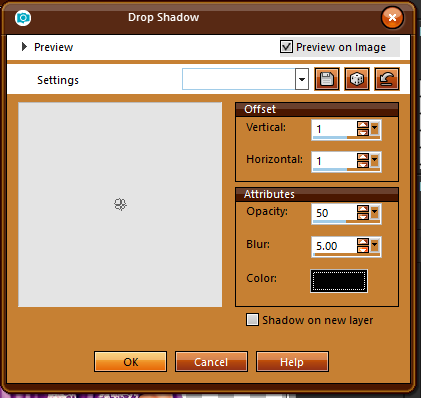 Add a new layer - flood fill with gradient that you used for the background

Select All - Float - Contract by 5, hit Delete, Select None

Add Noise with the following settings: Uniform, 80%, Monochrome checked.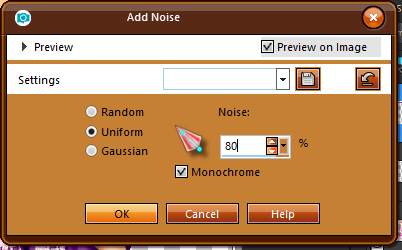 Add a new layer - move this layer between your tube and background

Make a Custom Selection
(####(If you are not sure where the custom selection is)#######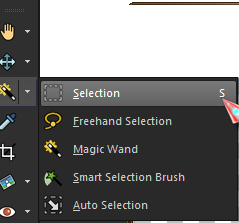 It will then open up on the menu bar
Click on the box where the arrow is

##############
- With the following settings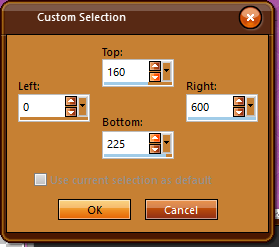 Flood fill with a light color from your image

Go to Custom Selection again, but change the top and bottom settings only
to top 163 and bottom to 222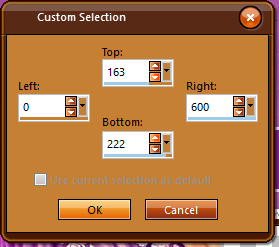 Flood fill this selection with a darker color from your tube

Select None
Add your name - font I used Coneria Script

Foreground color - White
Background color I used - #CB6CBE
Add drop shadow
I used
Add drop shadow again changing the vertical and horizontal offset to -1
Apply your copyright information and you are finished!
I hope you have enjoyed my tutorial!.

This tutorial was written by Laine on March 8, 2018
Any resemblance to any other tutorial is coincidental
Property of Laines Highway
Header artwork ©Alexandra Vanhek